Working and long-term volunteering at Chisholme
The staff and long-term volunteers of the Chisholme Institute form an intentional community. This is a planned residential community designed to have a high degree of social cohesion and teamwork. We work together to support the aims of the Institute. Yet as students, we all live, work and practice together to explore our understanding of existence as a single unity.
Work opportunities at Chisholme are first and foremost educational positions and are part of a learning environment for both students and staff. All jobs at Chisholme House are available within the spirit of Equal Opportunities and in fulfilment of the requirements of the Disability Discrimination Act. Read more here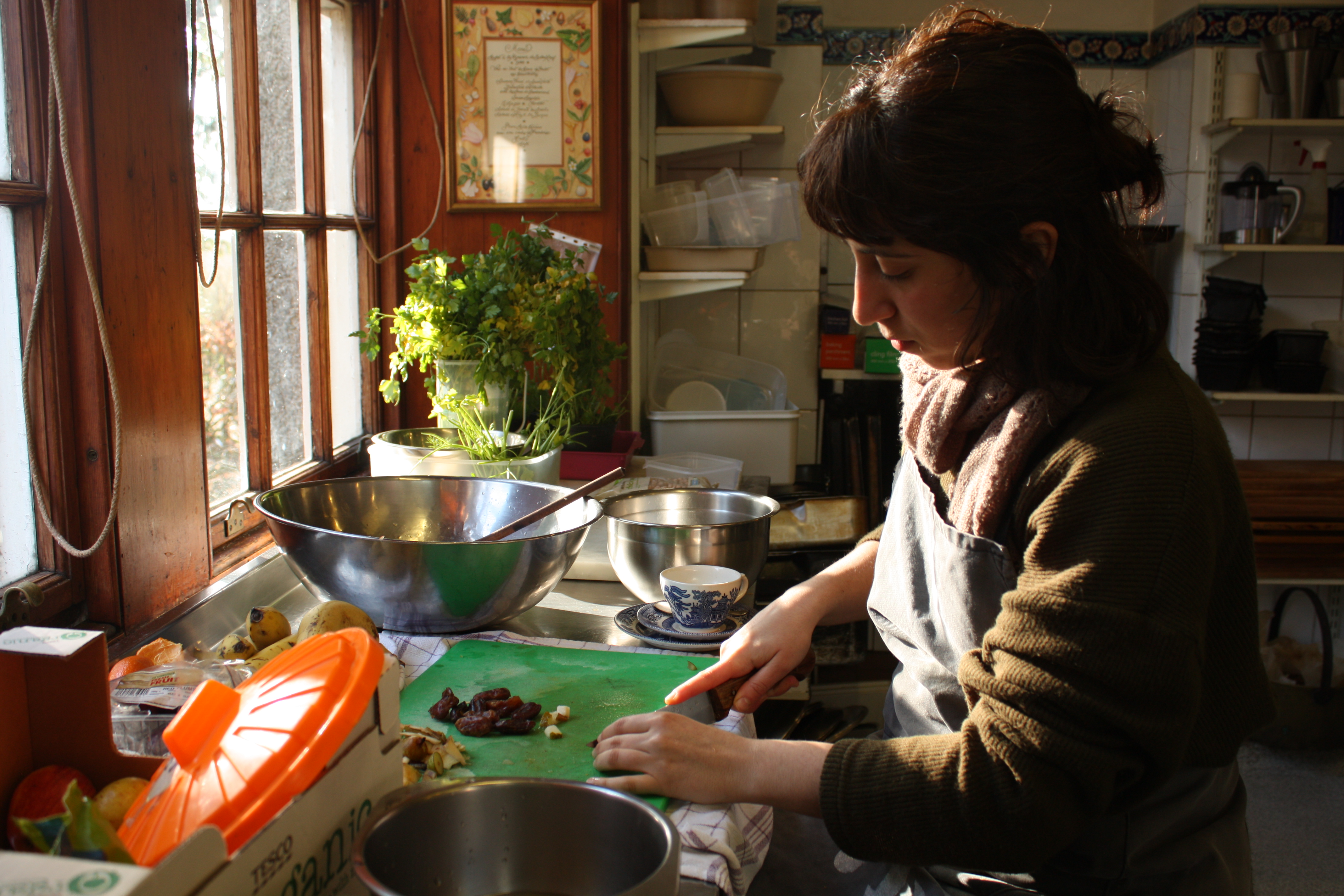 Positions are residential and include full board and lodgings. You may also receive a subsistence payment to help you financially. You will have the opportunity to join in study and retreat courses and daily meditation as you wish.
People with all kinds of skills are appreciated and can find a place at Chisholme.
At present there are also openings in these specific areas:
Job opportunities
Cook/Kitchen Assistant
Do you love food and cooking and enjoy working with people?
The Chisholme Kitchen is a wonderful place full of warmth and creativity, and it wants you!
We bake bread every day, use our own vegetables and salads from the organic garden and meat from a local farm.
Come for a month or two, stay for the summer or the whole year...
Experience is very welcome, but training can be given.
Secretary, Office Assistant
Help is needed in the Office, with answering the telephone, applications, correspondence, filing and more. Having sound IT skills is essential.
Here also experience is welcome but training will be given.
CONTACT
secretary@chisholme.org
Tel +44 (0)1450 880 215

Photos by Elna Jane Pearl