Volunteering
As a volunteer at Chisholme you are appreciated for who you are, not only for what you do.
Work and volunteer opportunities vary, depending upon the time of year and ongoing programme. They may involve anything from looking after the organic garden, learning to rebuild a stone wall, planting bulbs in autumn, helping in the kitchen, picking wild raspberries on the estate, caring for chickens, working in the forest, splitting and stacking timber for firewood, clearing snow and much more...
Volunteers and WWOOFers come from around the world to help at Chisholme. They are an important part of life here. Their work continues to help support and maintain Chisholme and the education it offers.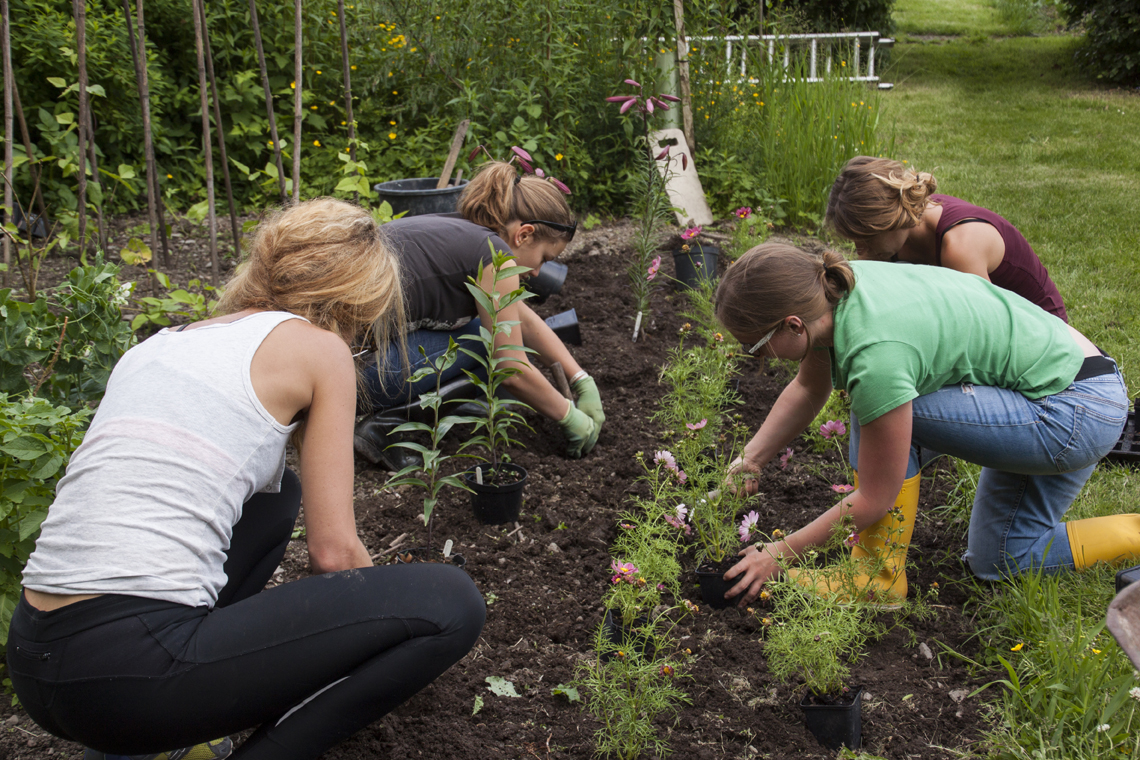 Long Term Volunteering
You may apply to spend a longer time at Chisholme – from a month to a year or more.
The kitchen and house in particular will welcome you to come for a longer stay. Look at the 'Working' page for more information.
Volunteer Weeks
Join one of the residential Volunteer Weeks (for dates see Calendar), held monthly throughout the summer. Or come at any time. Non-residential local volunteers are also hugely appreciated. During the Volunteer Weeks you will be part of a team of people working together and you are also welcome to join in the daily meditation, study and conversation if you wish.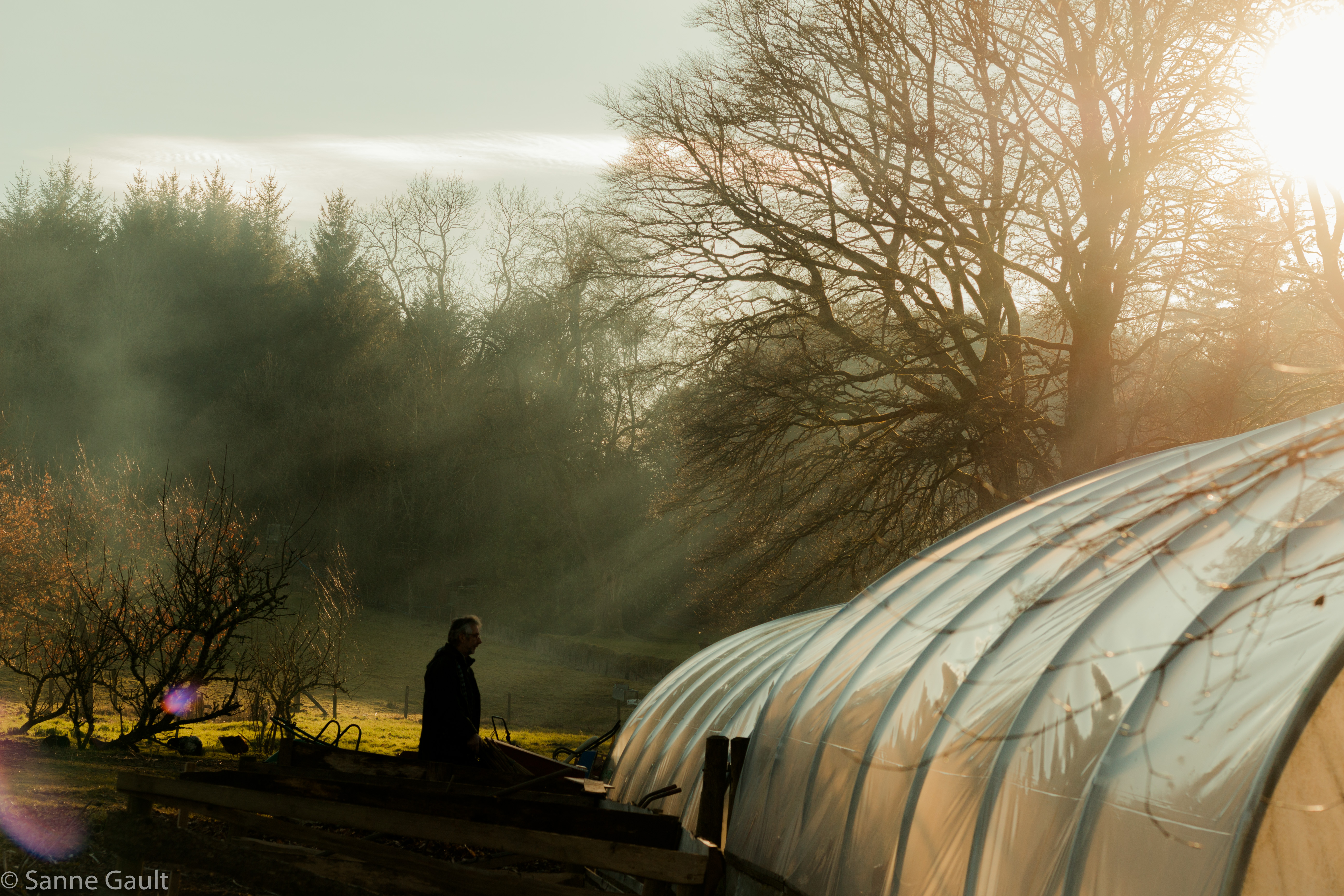 Financial contributions:
There is a recommended donation of £14/9 per day or £90/£60 per week, which helps towards the basic cost of your stay – accommodation, instruction in new skills, food, tea and coffee, laundry, etc. Additional funding comes from our Volunteer Fund. WWOOF members please contact us directly to make arrangements.
Applying:
If you would like to join one of the volunteer weeks, look at the calendar for dates.
If you wish to apply to come for a longer period, or to come at a time other than the volunteer weeks, then please email info@chisholme.org, or phone +44 (0)1450 880 215
Concessions:
If you are unable to pay, or cannot pay the whole amount, then please get in touch and we'll see if we can work something out.
Read what some of our volunteers have to say
Gallery
VOLUNTEER FUND