The Board of the Chisholme Institute
The Directors are responsible for overseeing the running of the Chisholme Institute according to its aims. Read more here. They meet regularly at Chisholme House to discuss all aspects of the Institute including its financing, staffing, maintenance, building projects, household matters, garden, estate and publicity. You can email the directors at directors@chisholme.org
---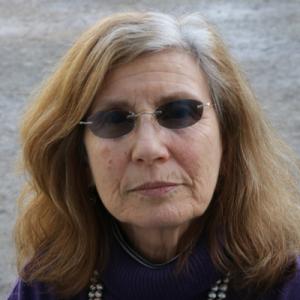 Lesley Abadi
Director
Lesley graduated from Glasgow School of Art in 1966 after majoring in printed textile design. She worked as a freelance designer and taught in Winchester School of Art, Croydon College of Art and Bournemouth College of Art. Lesley later taught sixth form art A level students and in adult education centres. She has been a director of the Institute since its beginning and is married with one son.
---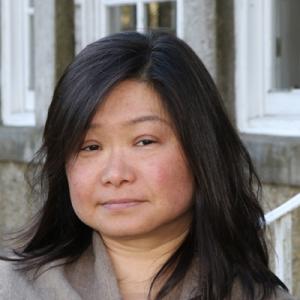 Hiroko Nagato-Apthorp
Director
Hiroko grew up in Japan and has lived, studied and worked in UK since the mid 80s. She has a masters degree in Visual Islamic and Traditional Art, specialising in Japanese screen painting. She first visited Chisolme in the late 90s and since completed two six-month retreat courses. She subsequently joined the staff at the Institute, supervising courses, and working as housekeeper. She and her husband have two children and they currently live in Hawick.
---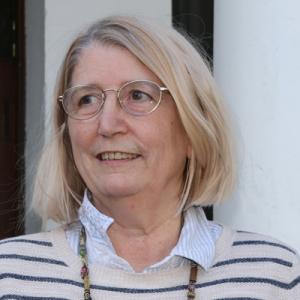 Julia Dry
Chair
Julia has been a student, volunteer and guest at Chisholme since 1976. On completing the second 6-month retreat course studied Fine Art with philosophy, sociology, history and archaeology. After researching Persian 'paradise gardens', a period of painting, teaching and working in archaeological illustration, she followed a love of gardening to study horticulture and worked as a professional gardener. She has a practical knowledge of accounts, and has worked in the charitable sector.
---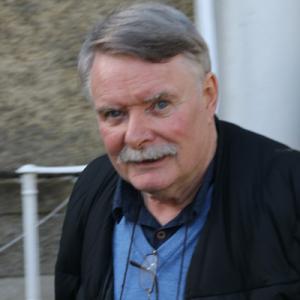 Paul Finegan
Director
Paul has been associated with the Chisholme Institute for over thirty years. He moved to the Borders in 1996. He now lives in Hawick with his wife and is semi-retired. Paul is particularly involved with Administration, including the Institute's dealings with the British Accreditation Council, the Office of the Scottish Charity Regulator and other areas. In his spare time he writes and performs narrative verse.
---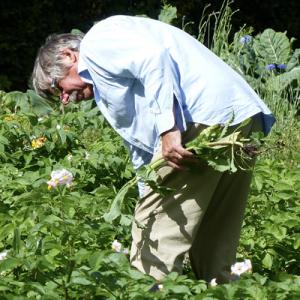 John Hill
Director
John studied geology and social anthropology at Cambridge University and researched in ethnology at Oxford University. This led on naturally to courses at Chisholme. He is currently a garden designer and runs a landscaping business. John has been a director of the Chisholme Institute for more ten years and takes particular responsibility for the estate and organic kitchen garden.
---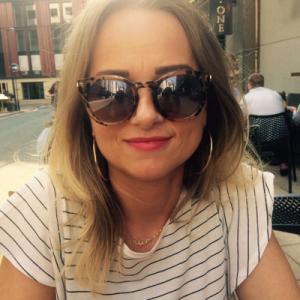 Rachel Mackey
Director
Originally from Co. Donegal, Ireland, Rachel has lived in UK for 27 years. She qualified as a Registered Nurse in 2002, worked in Emergency admissions, Oncology, Minor Illness, Forensics and spent some time in the Middle East. She now works in Yorkshire as a Nurse Practitioner in Urgent Unplanned Care.
Rachel first attended Chisholme in 2010 and has undertaken a number of courses there, which, she says, have changed her life.
She joined the Board of Directors in June 2017.
---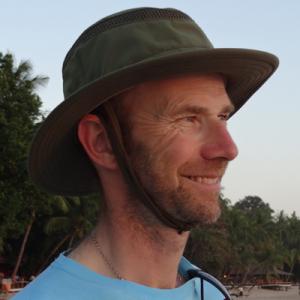 Tim Roberts
Director
Environmental issues and sustainability
Tim has been a director since 2004 and has been involved with the Chisholme Institute for over 30 years. He is a professional musician and works mostly as a teacher, privately and in schools, although he is also a founder member of the nearly-famous Vastearth Orchestra. Tim lives with his partner in Worcestershire, where they have a house and three allotments. When Tim isn't at Chisholme, meeting visitors from all over the world , he likes to travel around it as much as possible.
He has long been interested in environmental issues, and this is the area he is most concerned with as a director.
---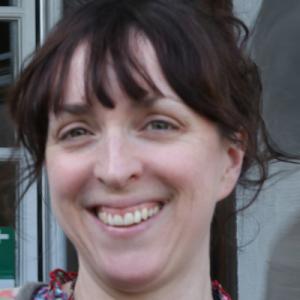 Maryanna Ryan
Director
Maryanna studied Music at the University of Edinburgh, and Nursing at Oxford Brookes. She has travelled widely, and worked in hospitals in the UK, the Falkland Islands and in Uganda. She has had close ties with the Chisholme Institute for many years, as a six-month course student, a volunteer and member of staff. She learned to cook at Chisholme, and this instilled in her a life-long love for good food. Recently, she has embarked on the new adventure of motherhood.