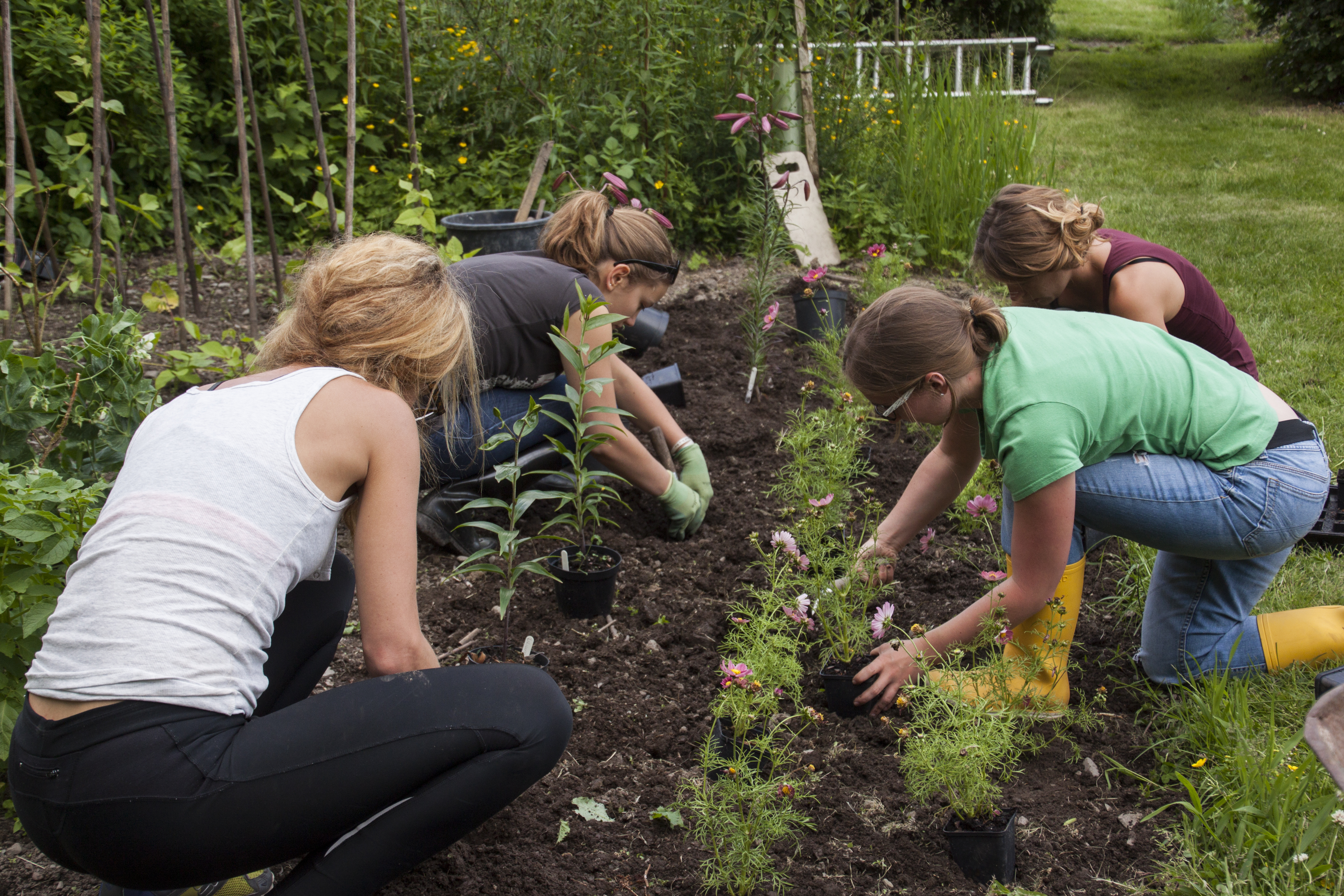 Volunteer Week, May
Saturday, 19th May, 2018 19:00
Saturday, 26th May, 2018 14:00
Return
---
Chisholme is an amazing place to volunteer. You can learn great new skills and really feel appreciated for who you are and what you do.
Georgie Cass
To book online, please click here...
The month of May is a lovely time of year for Chisholme. The days are getting warm, often with much sunshine and there is much to do, from working in the garden, to the forest, the kitchen and the house.
You will be living and working in a place dedicated to supporting the discovery of your own potential.
Chisholme is a school – an unusual one because here there are no teachers. The guiding principle of the education is the essential Unity of all Existence. This is a wholly inclusive perspective, not limited by dogma or religious considerations. You can read more about it here.
So in addition to working with your hands you are very welcome to take part in conversation and study, meditation and other supportive activities. You will have the chance to give space to yourself and your own questions. You will also enjoy great food, good company and the chance to explore the beautiful countryside around Chisholme.
The hope is that you will leave at the end of the week with more than you came with: new friends, new skills (such as gardening or cooking) and a new understanding of yourself - and a wish to return!
The normal day at Chisholme begins with meditation at 7am and ends with supper at 7pm (see below).
For this week, there will be a special programme:
The week begins on Saturday with an introductory meeting after supper and then an introduction to the garden itself after breakfast the next morning.
Thereafter in outline the programme will be as follows:
Sunday: After lunch, explore the countryside.
Monday: After tea, study if you wish.
Tuesday: After supper, a Movie.
Wednesday: Free afternoon; study after tea
Thursday: In the evening, join our weekly devotional practice zikr if you wish.
Friday: After tea, study if you wish; end of week bonfire on Friday evening.
Saturday: Group conversation and feedback.
Normal daily timetable at Chisholme
7.00 am Meditation (optional)
7.30 am Breakfast
9.00 am Work
10.30 pm Coffee
10.45 am Work
12.45 pm Set table for lunch
1.00 pm Lunch and clear away
2.15 pm Work
4.00 pm Tea
4.30 pm Work or study
5.45 pm Work or study ends
7:00 pm Supper
Financial contributions
The recommended donation for the week is £70, or £42 if you are a student. This goes towards the basic costs of your stay including accomodation, all your food, tea and coffee, your laundry, and instruction in new skills. Additional funding comes from our Volunteer Fund.
Cost for a shorter stay: £10/day, or £6/day for students
Concessions
If you are unable to pay or cannot pay the whole amount, then please do not hesitate to write to secretary@chisholme.org to discuss your circumstances.
Accommodation is shared, in double, triple or dormitory style rooms. Bed linen and towels are provided. Wash facilities, showers and toilets are grouped together on the ground foor
To book
To book online, please click here... or email info@chisholme.org
Tel +44 (0)1450 880 215 so we can send you an application form.
Volunteers are a vital part of life at Chisholme. The School could not have been built, nor maintained over the last forty years, without the support of many dedicated volunteers.